Post by mtm4319 on Mar 29, 2009 2:05:40 GMT -4
In a rare crossover, I'm posting a Pulse topic here because I think it's pretty cool.
I think the idea is to post 5 (or more) albums that are significant to you in shaping your musical preferences. I came up with 20. Here's what I posted on Pulse:
---
First, some albums (mostly from the '00s) that, although I hold them in high regard, didn't exactly shape my life or lead to a major shift in my musical preferences: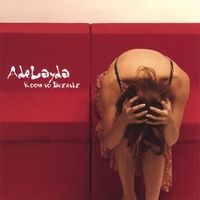 1.
Tonic - Sugar (1999)
2.
The Bloodhound Gang - Hooray For Boobies (2000)
3.
U2 - All That You Can't Leave Behind (2000)
4.
Michelle Branch - The Spirit Room (2001)
5.
System of a Down - Toxicity (2001)
6.
Incubus - Morning View (2001)
7.
Eminem - The Eminem Show (2002)
8.
Coldplay - A Rush Of Blood To The Head (2002)
9.
3 Doors Down - Away From the Sun (2002)
10.
Evanescence - Fallen (2003)
11.
Live - Birds of Pray (2003)
12.
Adelayda - Room To Breathe (2003)
13.
Muse - Absolution (2003)
14.
The Killers - Hot Fuss (2004)
15.
Lostprophets - Start Something (2004)
16.
Trapt - Someone In Control (2005)
17.
Panic! At The Disco - A Fever You Can't Sweat Out) (2005)
18.
Snow Patrol - Eyes Open (2006)
19.
Family Force 5 - Business Up Front/Party In The Back (2006)
20.
Paramore - Riot (2007)
And this doesn't include several albums I could have listed here, which are mostly follow-up albums by artists that made the big list below. I only included one album per artist; in some cases, I didn't include my favorite album of theirs, but rather the album which introduced them to me or caused my opinion of their music to increase the most.
Now, here are 20 albums that arguably shaped my life the most (mostly in chronological order):
Part I: 1993-1997
[/size]
1.
Black Sabbath - Paranoid (1971)
2.
Pink Floyd - The Dark Side Of The Moon (1973)
3.
Lynyrd Skynyrd - (pronounced 'lĕh-'nérd 'skin-'nérd) (1973)
4.
Aerosmith - Toys In The Attic (1975)
5.
Eagles - Eagles Live (1980)
6.
Queen - Greatest Hits (1981/1992)
7.
Don Henley - Actual Miles: Henley's Greatest Hits (1995)
The first group of 7 albums comprises the backbone of my taste for classic rock music. As a pre-teen in the mid-90s, my dad gladly turned me and my brother onto some of his favorite groups from the '70s. Most of these were actually on cassettes and a few on CDs; we had a record player, but it was very old and wouldn't work a lot of the time. By 1996, I was headlong into classic rock, preferring the '70s radio Arrow 100.7 over any mainstream stuff. A few footnotes:
Eagles Live isn't the most traditional selection, but it's what we had - and most of their biggest hits are on it, anyway.
Queen's original Greatest Hits was released on '81 in the UK, but we had the re-released version from '92.
Having enjoyed Eagles and, by extension, Henley's solo work, I bought Henley's Greatest Hits at a flea market in '96 or so. It was one of the first discs I bought on my own, and it paved the way for more independent discovery of music, the earlier stages of which are chronicled below.
Part II: 1997-2002
[/size]
8.
Alanis Morissette - Jagged Little Pill (1995)
9.
No Doubt - Tragic Kingdom (1995)
10.
Matchbox Twenty - Yourself Or Someone Like You (1996)
11.
Third Eye Blind - Third Eye Blind (1997)
12.
Creed - Human Clay (1999)
13.
Jimmy Eat World - Bleed American (2001)
14.
John Mayer - Room For Squares (2001)
OK, not
totally
independent discovery... 'cause I definitely remember the first 4 of these being introduced to me with the help of my next-door neighbor, who I was good friends with until he moved away (ironically, to Illinois). But they weren't necessarily force-fed to me; instead, I found that I liked a lot of the same music he did, which only served to strengthen my (and my younger brother's) friendship with him. While Alanis's material dropped off in quality for me after
JLP
, Matchbox Twenty and Third Eye Blind are still 2 of my favorite bands.
And over 12 years ago, I remember my friend getting excited that No Doubt's "Don't Speak" had spent 8 weeks on top of Casey's Top 40. A few Saturday evenings were spent camping out in his backyard shed, capped off by listening to Casey the next morning. Which eventually led to my obsessive-at-times following of radio charts in my early high school years, then my signing up for the R&R message board, and eventually... the founding of Pulse Music Board. So guys, thank Gwen Stefani the next time you see her or listen to a Gwen/No Doubt song, because without her, none of this would exist.
As I moved off to college in 2001, my selection of radio stations obviously changed. For the first time, I had an Alternative radio station available to listen to. Although I was casually following the Alt chart earlier that year, I hadn't even heard "Bleed American" when it tumbled off the chart post-9/11. But "The Middle" immediately took hold with me, and I retroactively discovered "Bleed American" and the rest of the album of the same name. Perhaps more than any other disc, this one from Jimmy Eat World led to modern rock becoming my favorite genre of music.
I first heard John Mayer's "No Such Thing" in the spring of 2002, on an Auburn Hot AC station (still a relatively new thing to me at the time). That later led to the purchasing of
Room For Squares
, whose lyrics hit a chord like few before or since. Almost every song was one I could relate to, which endeared me to it in the sometimes-tough years away from home.
Creed's
Human Clay
is probably my least favorite album of the 20. Don't get me wrong, I loved the singles (and liked a few of the album tracks), and at one time after I saw them in concert in 2002, I proclaimed Creed "my favorite band". ( :-X) But like all those '80s hair-metal bands, their timelessness has diminished greatly. Still though, it deserves a spot as a placeholder for the rock bands I like, but whom I wouldn't profess my allegiance to by shouting it from the mountaintops. (Nickelback, Trapt, Stone Sour, 10 Years, Staind, and Shinedown, I'm looking at you.)
Part III: 2003-present
[/size]
15.
Weezer - Pinkerton (1996)
16.
Foo Fighters - One By One (2002)
17.
Switchfoot - The Beautiful Letdown (2003)
18.
Anberlin - Never Take Friendship Personal (2005)
19.
Mute Math - Mute Math/Live At The El Rey [EP] (2006)
20.
Kanye West - Graduation (2007)
During the first couple years of college, I would still make trips back home a few times a month. While there, I hung out mostly with my "group" of friends there who I'd mostly met late in high school. At our hangout (usually one of my friends' apartments), Weezer and Foo Fighters would be blasting non-stop. I never was quite as diehard a Weezer fan as the rest of the group, but I still had to admit they were pretty damn good.
Pinkerton
was my favorite album of theirs, containing my favorite Weezer track, "The Good Life". Same with Foo Fighters, although I liked them a little more than Weezer. I caught onto them in time for
One By One
to make a big impact on me. Several road trips to Birmingham or Atlanta to see either of the two play (and in one extra-special instance, both!) helped define my college years (all 5 1/2 of them :-\).
Late in my sophomore year of college was the first time I heard Switchfoot's "Meant to Live". It made a record 31-spot jump on my personal chart on its way to #1, followed by my top track of 2004, "Dare You to Move". 2003 and 2004 were the years I got into Christian-oriented rock big-time. Anberlin and Mute Math would have the biggest success, while Evanescence and Chevelle (for a short time anyway), Mae, P.O.D., Sanctus Real, Falling Up, Family Force 5, Thousand Foot Krutch, Pillar, and others would have varying levels; but Switchfoot was my starting point.
Next come my 2 favorite bands of the decade. You know you love a band when you can still remember the first time you heard them. For Anberlin, it was in 2004. An online friend of mine who I would chat with often sent me some songs by the group off their debut,
Blueprints For The Black Market
. I thought the music was decent, but that the singer's voice sounded a little frog-like. Eventually, though, I realized I had found my groove. A different style of rock than Jimmy Eat World (from #13) - harder, but still catchy.
Never Take Friendship Personal
came out several months later, and I loved it all from the start. I had found a group that I could say they were somewhat "mine" (as opposed to most people I knew, either offline or online). The 7-minute "Dance, Dance Christa Päffgen" is one of my favorite songs ever, while "The Feel Good Drag" finished as the #8 song of '05 on my personal chart as an album track. Over 3 years later, it would get a surprise re-release on
New Surrender
... and improbably rise to #3 on the Alternative chart. I always knew they had it in them.
And for Mute Math - thanks to
Pulse Music Board
- I can trace back to a specific date: January 23, 2005. And also thanks to a certain member. I had tuned in online to Jay (JCMF3)'s Christian Rock radio show that he DJed for on Colorado State University college radio. He played "Control", and the same night I listened to their EP online. "Control", despite being a near-complete unknown, hit #3 on my chart and finished top-20 for the year of 2005. The next year, they released their self-titled debut LP. "Chaos", "Typical", and "Plan B" all hit #1 on my chart. But as important to me as their studio LP was the live EP,
Live At The El Rey
, they included within. Regardless of where they stand overall, Mute Math are my favorite concert act. The EP helped me realize how awesome they are live, which led to a couple of great concert experiences (and "Break the Same" hitting #2 on my chart) and the re-igniting of my love for concerts. But the LP also included a re-tweaked version of "Control", and after I got the once-in-a-lifetime experience to be an extra in their music video (which unfortunately will probably never be released due to possible unintentional plagiarism issues), "Control" came back and hit #1 on my chart too. "Typical" and "Control" are the only 2 songs ever to be retired from my chart due to their long stays at #1. "Typical" was the #1 song of 2007 for me, and "Control" figures to place highly as well for 2008 (once I get the audio countdown finished, anyway :P).
Finally, we look to 2008 and my move to Chicago. I don't even own
Graduation
, but Kanye's singles were anthemic for me, especially "Homecoming". And among this, my taste for rhythmic/urban stuff definitely increased last year. So this album deserves a spot as well.
Thanks for reading!